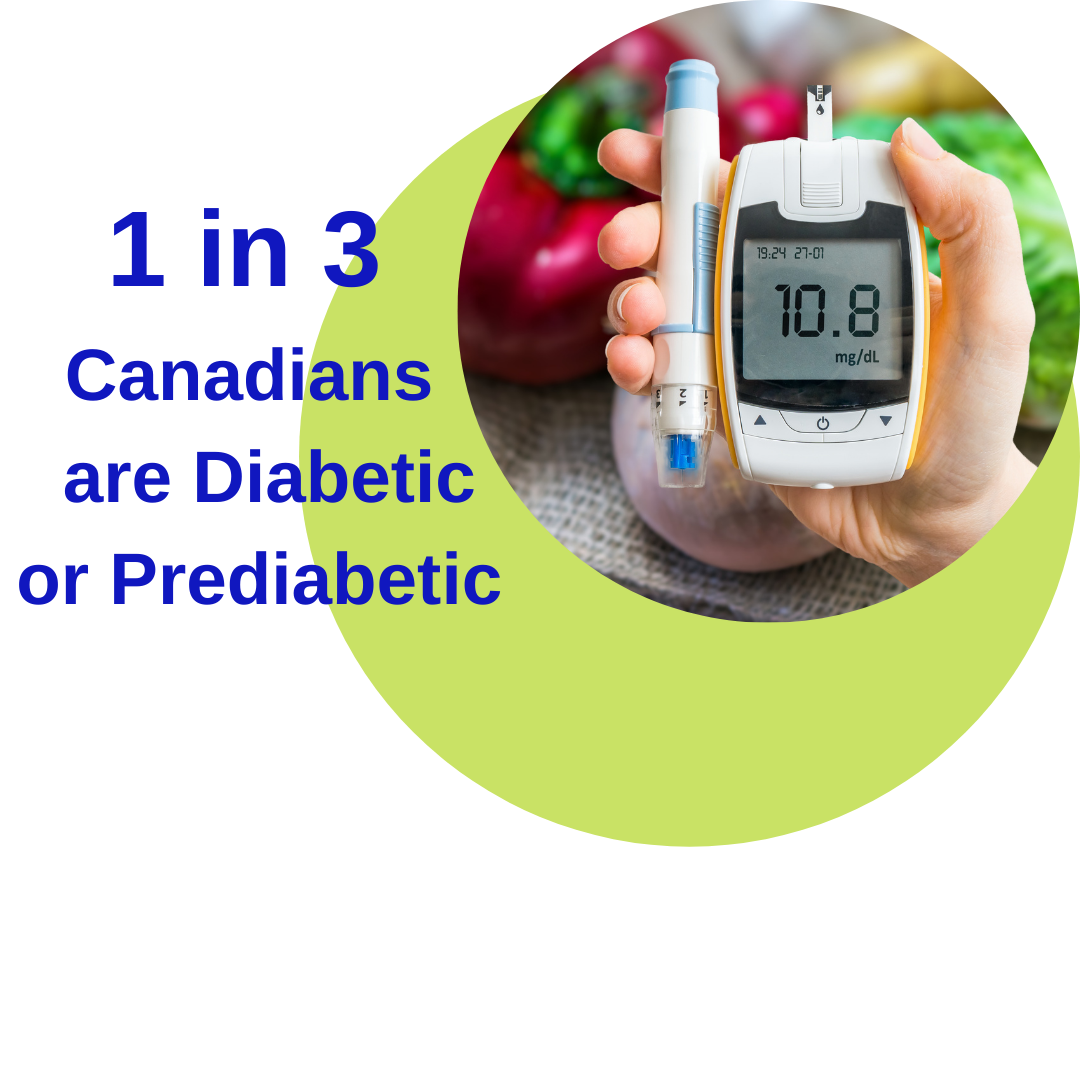 Begin Your Journey:
This is the first course in the series
Working with Clients with Diabetes or Prediabetes
. This
Level 1
course will help you to master the basics for working with clients who are physically active with diabetes or prediabetes, including types of training that are appropriate and critical, injury prevention, blood glucose monitoring, medication basics (and exercise effects), complications, exercise motivation, and more.
Nearly 33% of Canadians are living with Diabetes or Prediabetes, they need your support!!!
.
Learn, Serve and Grow Your Business!


The Level 1 "Working with Clients with Diabetes or Prediabetes" is the Foundation course that will get you started training clients who have these conditions. At the successful completion of Level 1 you will recieve a certificate of completion that you can submit for continuing education credits.


So, you can take the Level 1 course and obtain continuing education PLUS the knowledge and skills that you will need to work safely with these clients.


Or, you may choose to continue onto Level 2 and Level 3 for further professional development and become a DES, Diabetes Exercise Specialist. You'll have a deeper knowledge and understanding of how to work with these clients, even into more specialized populations such as youth, those with gestational diabetes and athletes, and become the go to authority for working and training those with diabetes or prediabetes.


All three course levels were created by Dr Sheri Colberg, Fellow of the American College of Sports Medicine. She is the go to authority on all things Diabetes Exercise!
See more about our course creator in her bio below.
When you have successfully completed
all 3 Levels
, you will be awarded a
Diabetes Exercise Specialist
Certificate and be a
DES!
This course provides continuing education credits and is Approved for:
6.0 AAAI-ISMA
6.0 American College of Sports Medicine (ACSM)
6.0 American Fitness Professional Association (AFPA)
6.0 Aquatic Exercise Association (AEA)
0.6 Aquatic Therapy and Rehabilitation Institute (ATRI)
2.0 Canfitpro (Note: All three Levels combined are approved for 4 CECs in total for the Diabetes Exercise Specialist Certification )
6.0 International Sports Sciences Association (ISSA)
3.0 National Council on Strength and Fitness (NCSF)
6.0 National Strength Professionals Association (NSPA)
6.0 Nova Scotia Fitness Association (NSFA)
6.0 Sara's City Workout(SCW)
6.0 YMCA
Don't see your organization listed? Contact us at [email protected] for a petition letter.
Check out our FREE Preview eBook in the Course Curriculum below.
Course Curriculum and Free Preview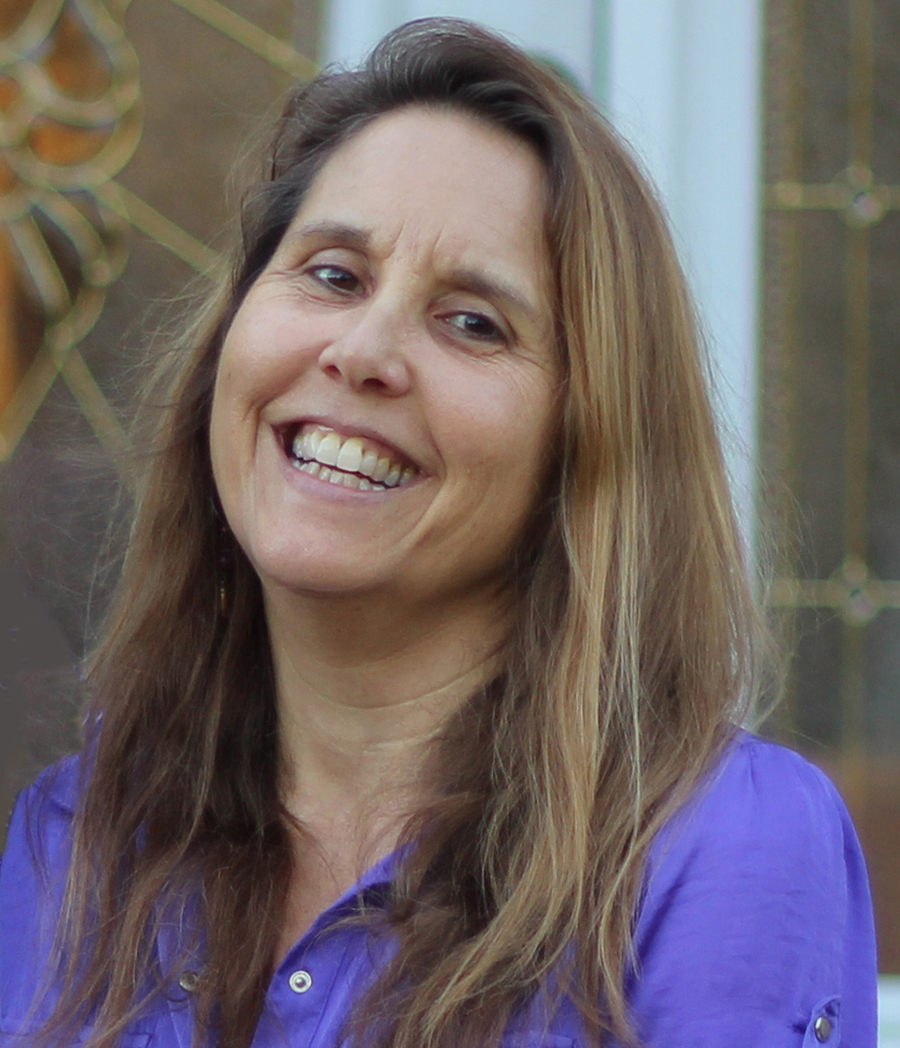 Sheri R. Colberg, PhD, FACSM
Sheri R. Colberg, PhD, FACSM, is an author, exercise physiologist, lecturer, and professor emerita of exercise science (Old Dominion University, Norfolk, VA). In 2016, she was honored with the American Diabetes Association Outstanding Educator in Diabetes Award. A respected researcher and lecturer, she has authored more than 400 articles on exercise, diabetes, and health, as well as numerous books, including Diabetes-Free Kids, The 7 Step Diabetes Fitness Plan, 50 Secrets of the Longest Living People with Diabetes, The Science of Staying Young, The Diabetes Breakthrough, Diabetes and Keeping Fit for Dummies., and The Athlete's Guide to Diabetes.
A distinguished graduate of Stanford University (B.A.), University of California, Davis (M.A.), and University of California, Berkeley (Ph.D.), she consults for the American Diabetes Association and the Juvenile Diabetes Research Foundation, as well as working closely with the American College of Sports Medicine, American Association of Diabetes Educators, and Academy of Nutrition and Dietetics on diabetes-related topics and projects. With well over 50 years of personal experience as an exerciser living well with type 1 diabetes, she enjoys working out regularly on conditioning machines, swimming, biking, walking, weight training, and hiking with her husband in coastal California.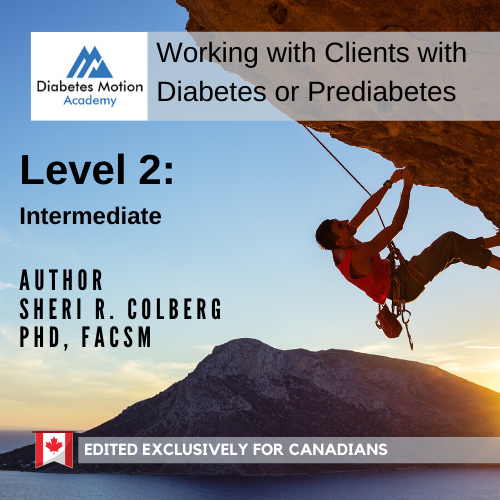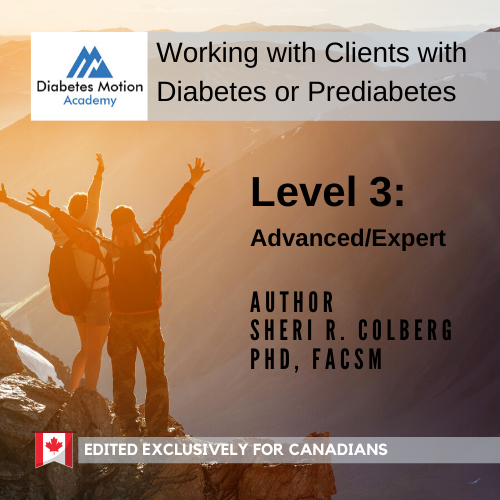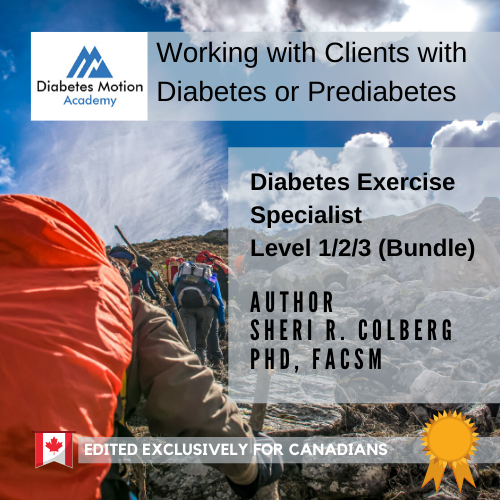 DES Bundle (All 3 Levels)
Click Here for Course Information
This 3 course Bundle contains all of the three courses that you will need to complete to become a Diabetes Exercise Specialist (DES)!
Check your inbox to confirm your subscription