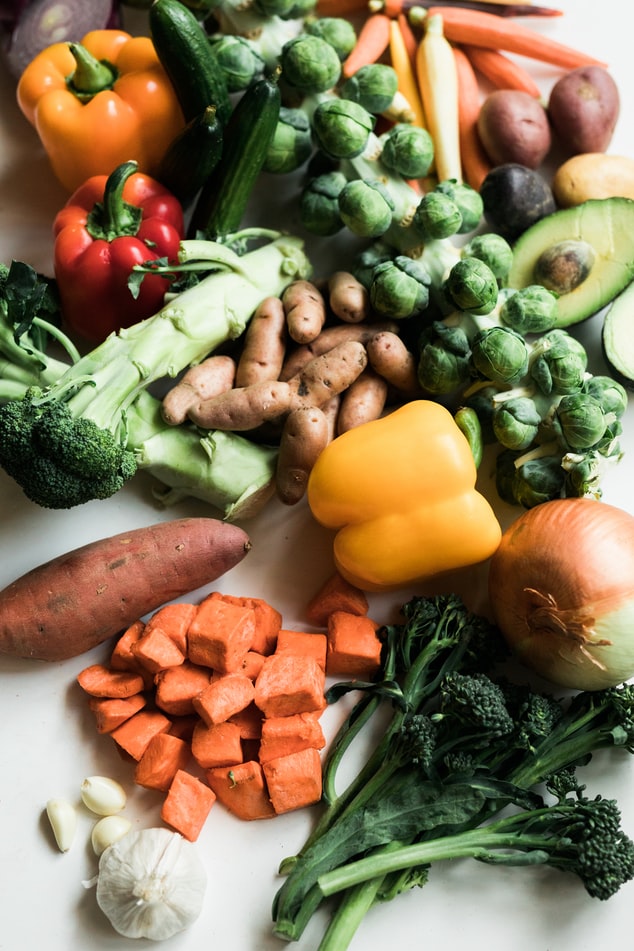 Cancer Exercise
&
Natural Nutrition
A Powerful Combination For Your Clients!
Cancer is one of the leading causes of death worldwide, and there is growing evidence that a poor diet and inactive lifestyle increase a person's cancer risk. Studies show that simple lifestyle changes which include a healthy diet can prevent 30% to 50% of all cancers. Good nutrition also plays an important role in treating and coping with cancer.
Obesity is a risk factor for at least 13 types of cancer, including esophageal, pancreatic, colon and breast cancer. It is estimated that in the US, obesity accounts for 14% of cancer related deaths in men and 20% of all cancer related deaths in women. Helping your client to reach and maintain a healthy weight is crucial for cancer prevention and overall health.
The Natural Nutrition Coach® Certificate Program teaches you the principles of healthy, balanced nutrition, with an emphasis on improving digestion, a critical factor that impacts overall health and the body's resilience. You will also learn techniques for successfully coaching your client to achieve and maintain a healthy weight. This program provides the foundation for implementing a natural foods diet in the pursuit of health and the prevention of chronic disease. Combined with the CETI Cancer Exercise Specialist Advanced Qualification, you will have the tools you need to support your clients journey towards their health and fitness goals. 
When You Enroll to Become a
Natural Nutrition Coach
®
You will learn how to:


  → Help your clients develop the habits they need to create long lasting change, and get the results they want and deserve.
→ Understand the additional factors to consider when the client is doing "everything right" and not making progress.
→ Implement effective coaching strategies that considers the whole body, because as Holistic Practitioners, we understand that it's never just about the diet!
The Natural Nutrition Coach® program provides practical guidelines for developing a unique nutrition plan for your clients, especially those with a compromised digestive system. Its the foundational program that will get you started in Nutritional Consulting.


The Natural Nutrition Coach® (NNC) Certificate program is designed to teach you the principles of healthy eating and individualized nutrition. Every person's body is 
unique
, but the basic principles of eating healthy and whole foods apply to everyone.
The Natural Nutrition Coach® program provides a foundation for implementing a natural foods diet as a primary modality in the pursuit of health and the prevention of chronic disease. The course is a combination of textbook reading (downloadable PDF's), in 5 Modules, and 6 short videos, with a brief quiz following the completion of each module. At the end of the course is a multiple-choice exam (pass mark: 80%)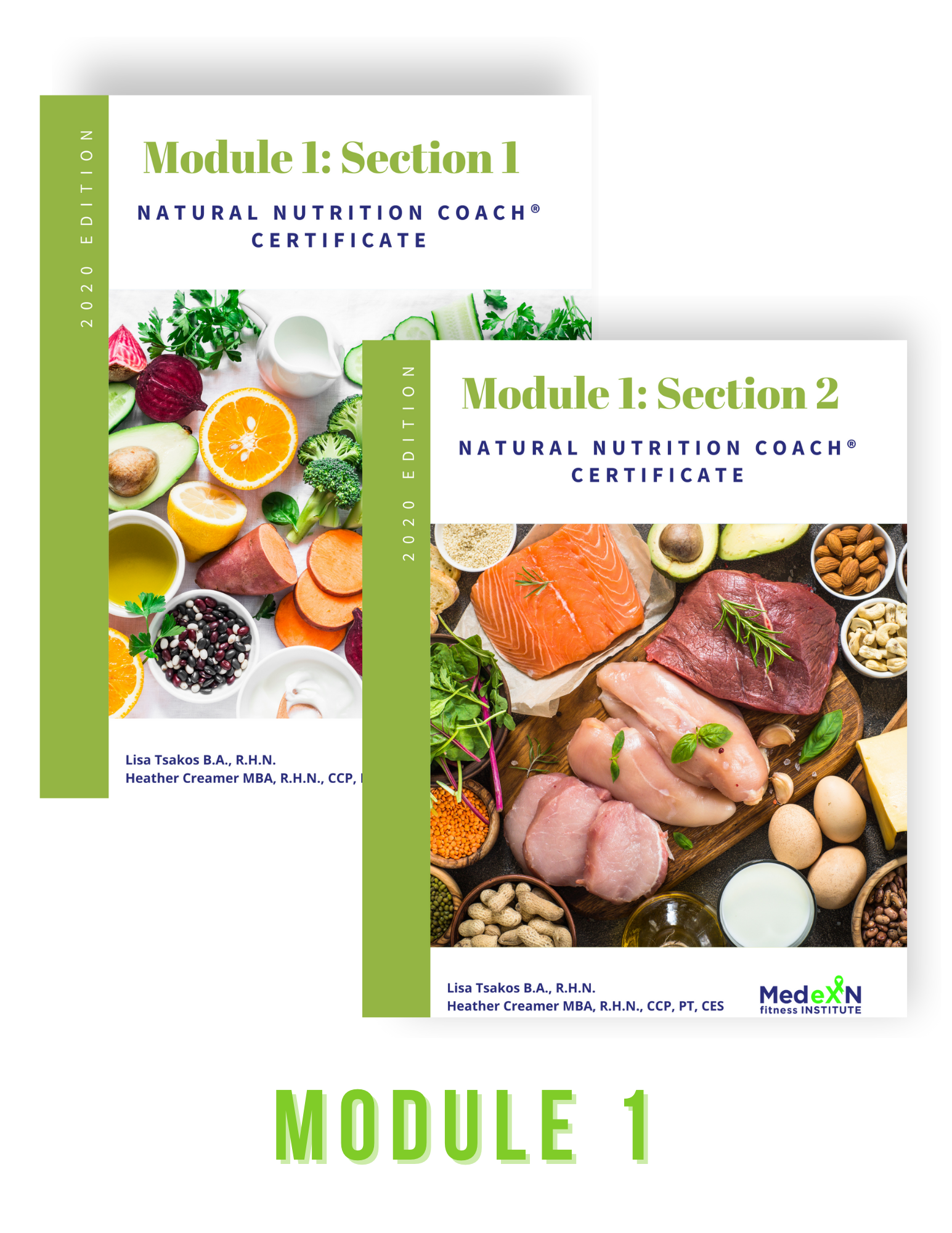 NUTRITION COURSE OUTLINE
MODULE 1
This Module introduces you to a different approach to food and eating. For too long, we've used food as a tool to achieve specific goals based on measurements by counting calories and weighing food to achieve an optimal weight. In this course, you'll explore a new perspective—that food is a source of life- and health-sustaining nutrients, and that its purpose is to nourish all physical and mental aspects of your health.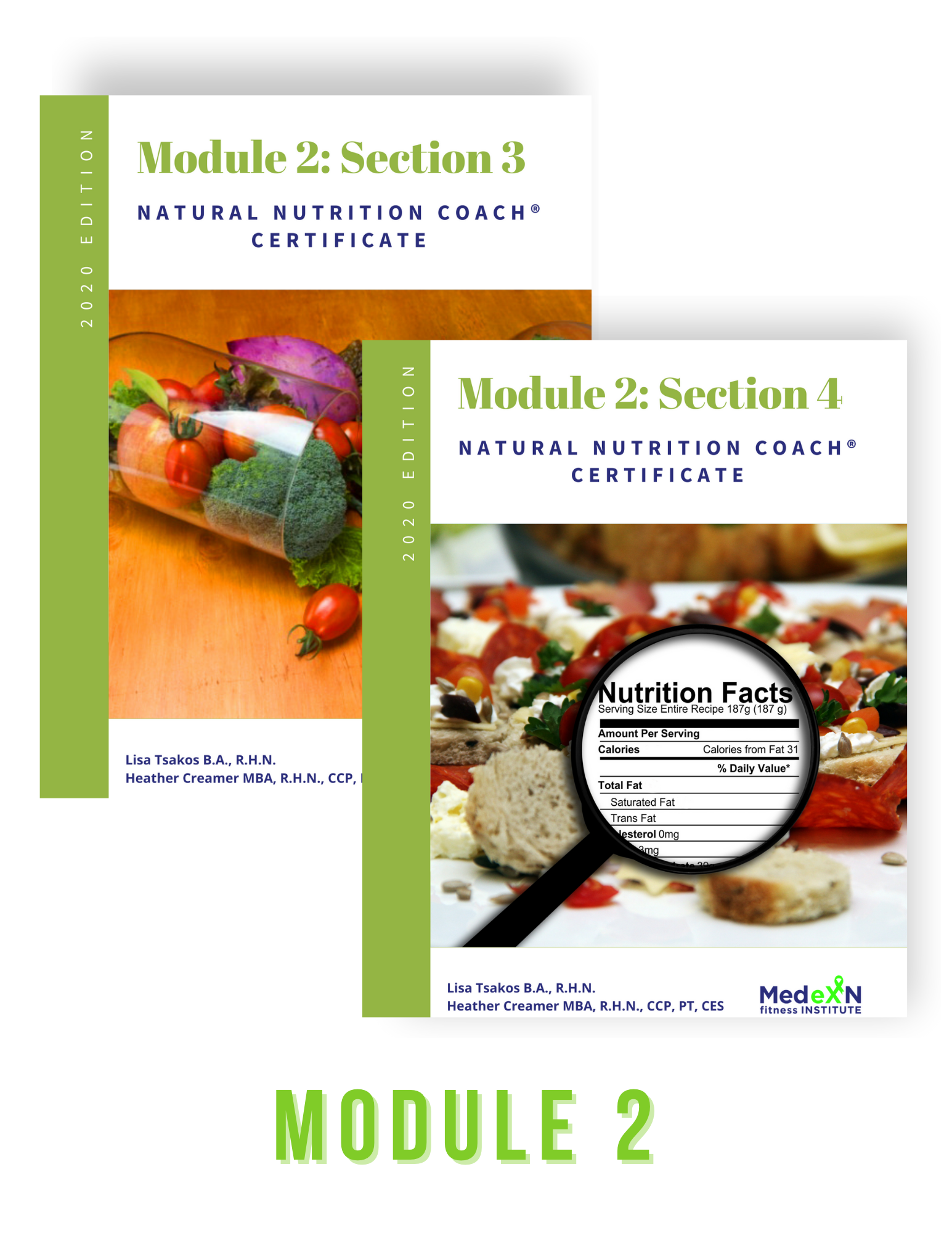 MODULE 2
In Module 2, you will learn how to integrate the teachings from Module 1 into real-world settings. You will learn healthy meal preparation and cooking short-cuts, what to eat at a restaurant or when you're on the run, and how-to super-charge meals with nutrients to get the most out of your food. Labels and other interventions designed to help you and your clients make healthy eating choices will be explored.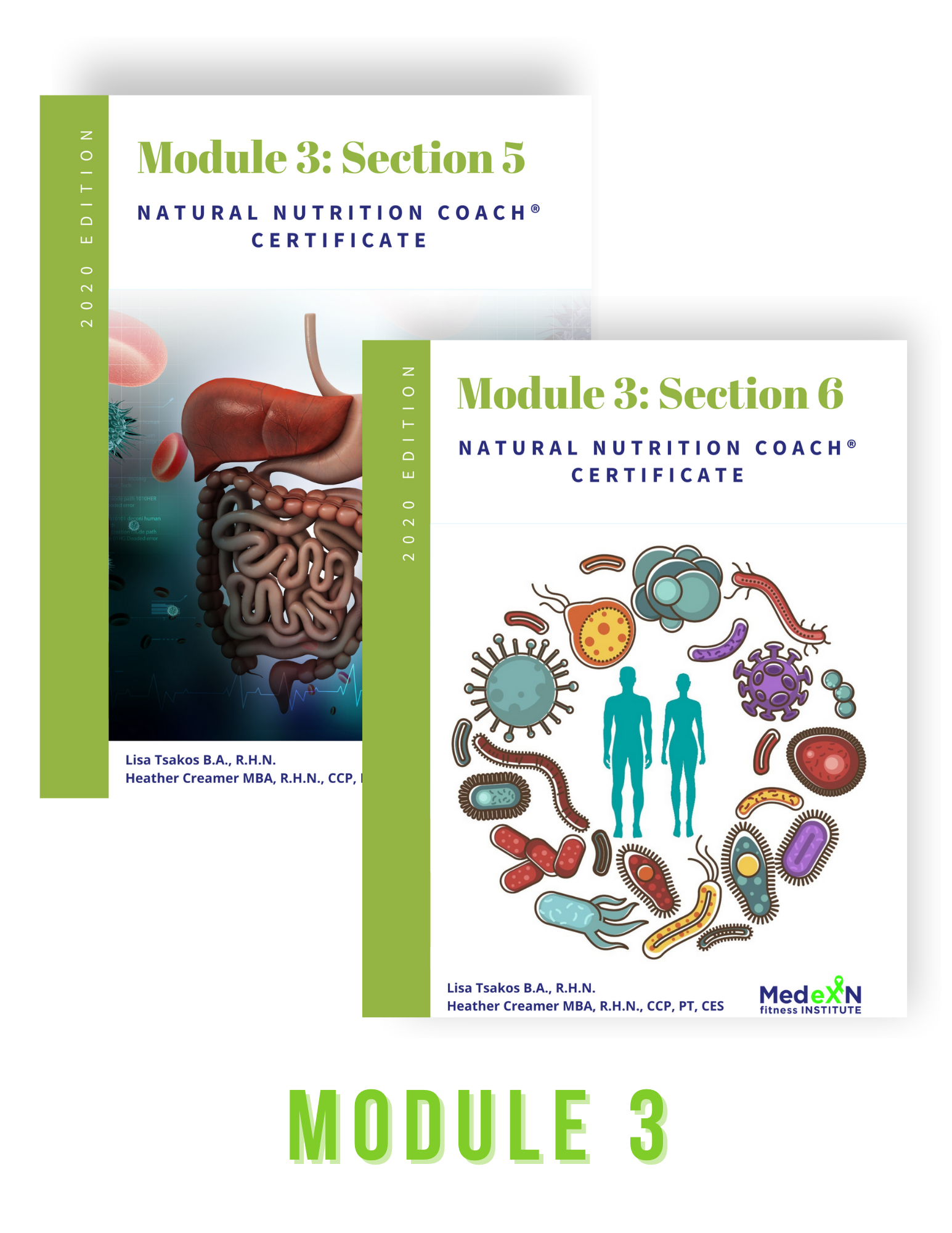 MODULE 3
You aren't just what you eat—you are what you absorb. An under-active digestive system generally results in the poor absorption of nutrients, and long-term malabsorption can lead to chronic health problems. In Module 3, you'll learn how the digestive system works and why problems can so easily arise, leading to constipation, heartburn and indigestion, or chronic illnesses of the digestive tract. You'll also learn how these concerns may be prevented with food and behavioral interventions.


MODULE 4
Stress can take a toll on your health, and that toll can have lifelong consequences. Module 4 explores the physiological implications stress has on your health, including your weight, and explores the various foods, nutrients, and other interventions that can help your body cope with or recover from long-term stress. 
Take Your Coaching Ability
to the Next Level!


To help you implement your natural nutrition knowledge, in Module 5, we show you how to effectively coach your nutrition clients, so that they achieve the long-lasting results that they are looking for, which brings you even more referrals and helps you to
build your business!
What We Will Cover in the Coaching Module :
These are just some of the topics that we will cover: How clients are motivated and habits are formed, the Stages of Change and how you can help your clients progress through them so they don't get 'stuck'; setting SMART goals, the levels of listening, effective questioning and what questions to ask, and how to use the GROW model framework for your coaching sessions. We also take you through an entire coaching session flow, and show you how to conduct an effective coaching session. We even provide sample coaching contracts which you can edit and personalize!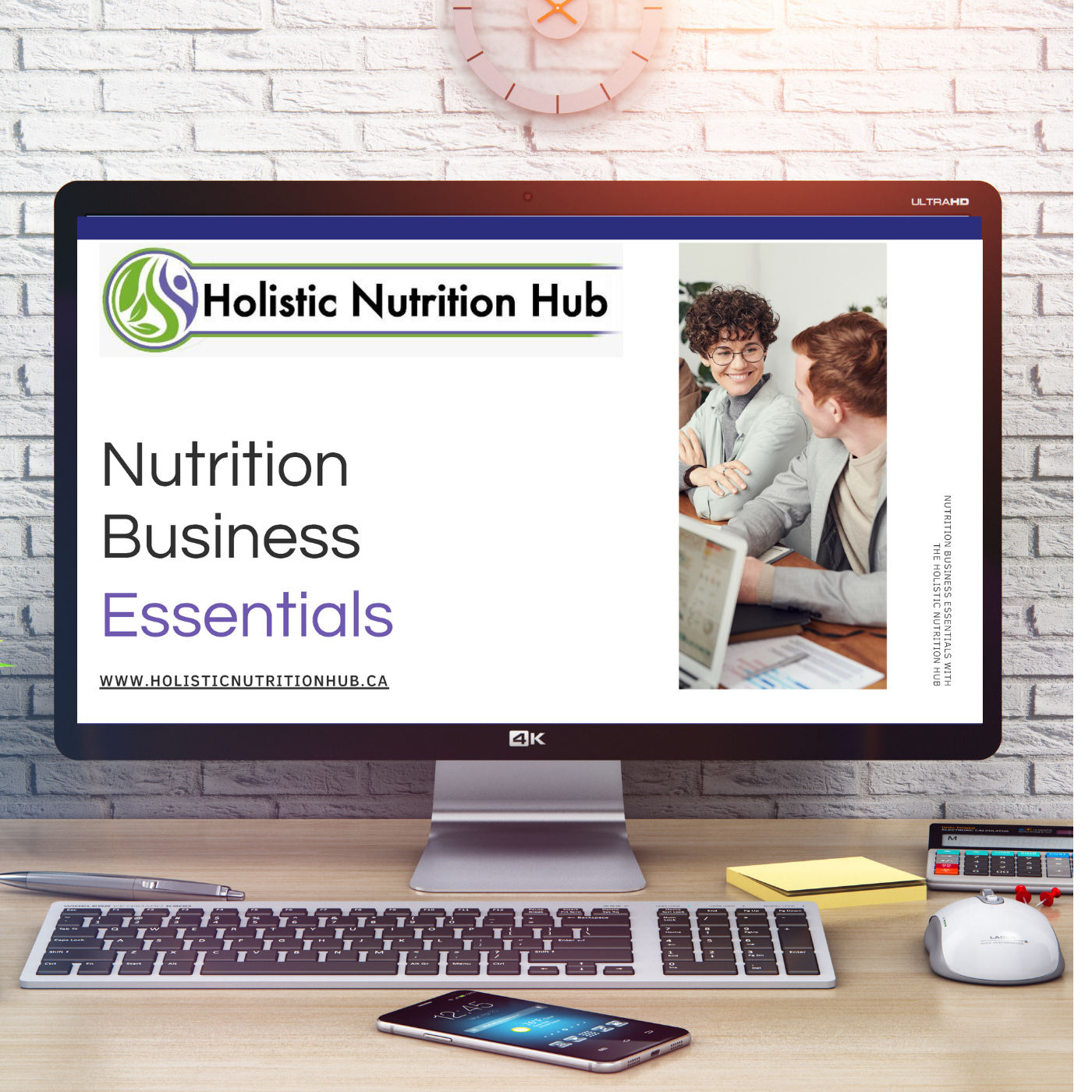 BONUS Course
Nutrition Business Essentials
You will also receive the BONUS course, Nutrition Business Essentials, to help you get a successful start to your business and includes information on how to set up your practice, legal, financial and other considerations, entrepreneurship, finding your niche, social media and more…..
You will have access to our Resource Library which has over 27 (and the number is growing) done for you client forms, coaching exercises, and handouts, many which are editable so that you can personalize them with your own branding and logo.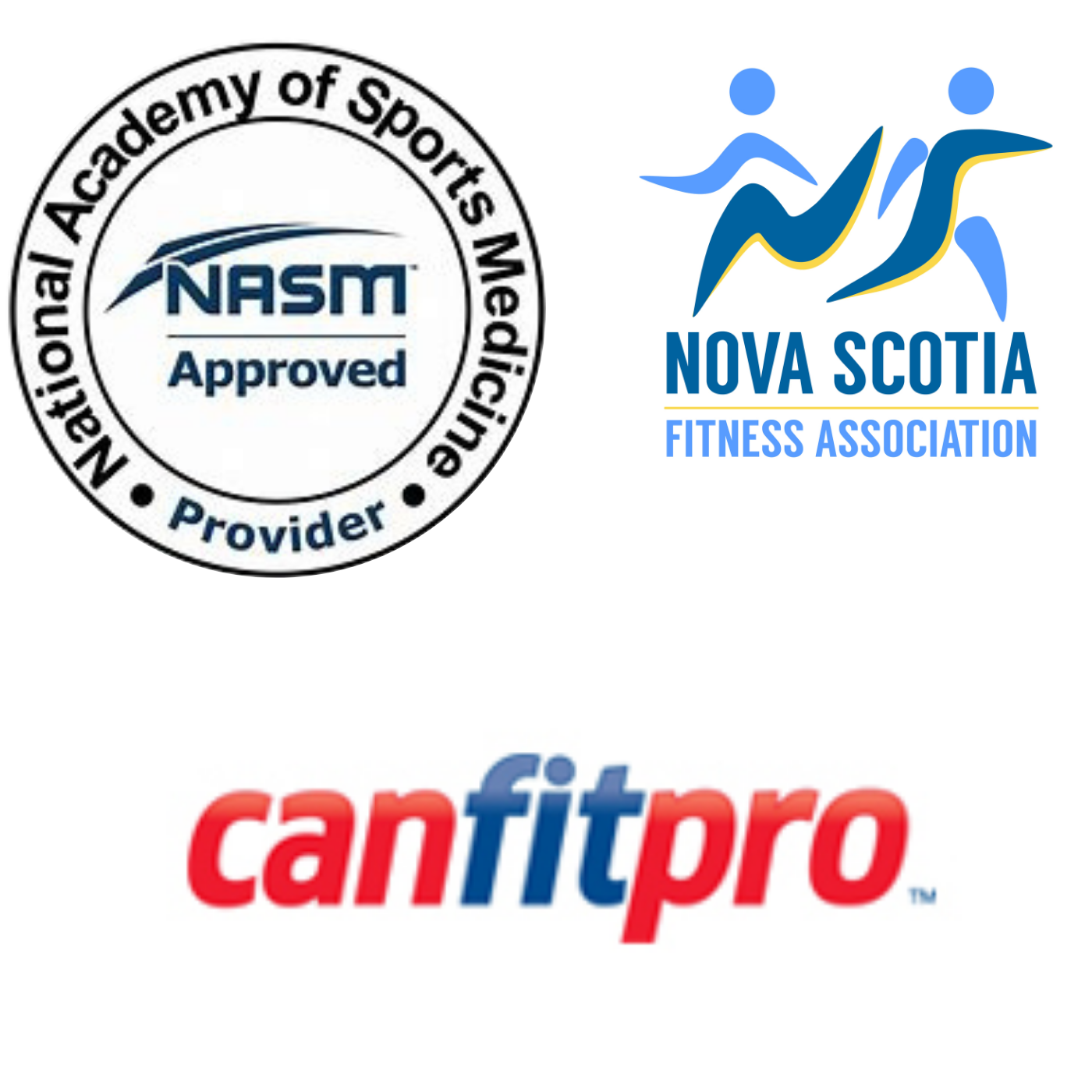 The Natural Nutrition Coach Advanced Qualification is recognized for continuing education by several organizations including NASM and Canfitpro and the list is growing! We can also provide you with a petition letter.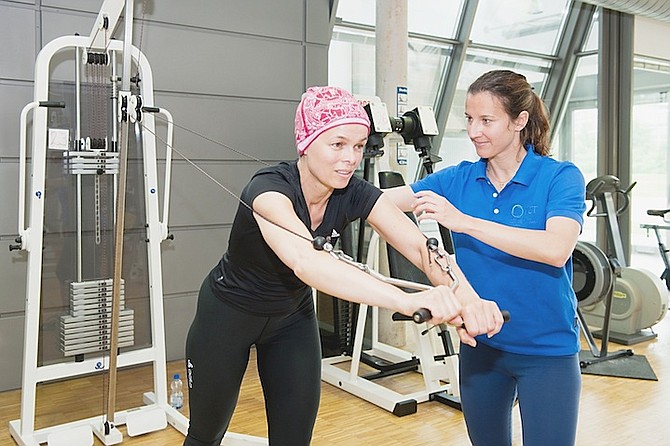 Who is the Cancer Exercise Specialist Advanced Qualification For?
The Cancer Exercise Specialist® Advanced Qualification was developed for health and fitness professionals seeking to attain a higher level of mastery and work with cancer patients during treatment, after cancer surgery, and into survivorship.


Participants will gain a complete understanding of the entire cancer process from diagnosis, treatment, reconstruction/surgery and survivorship.


Our unique and individualized programming will help to improve the patient's ability to cope with the mental and physical stress following cancer diagnosis and treatment.
What Is Cancer Exercise?
Cancer Exercise is an exercise program that takes into consideration the limitations of the client's abilities in their current state due to their disease status, treatment or surgery and their potential side effects, other underlying conditions, and their potential to develop lymphedema.
Did you know that
Cancer Exercise Helps With:


PREVENTION
Improves overall health and reduces cancer risk factors
DURING TREATMENT
Helps patients throughout treatment reducing the severity of side-effects
AFTER TREATMENT
Helps minimize the chance of recurrence, mitigates acute and chronic side effects, and increases life expectancy and quality of life


MILLIONS ARE DIAGNOSED WITH CANCER AND CHRONIC HEALTH ISSUES EVERY YEAR


As a health and fitness professional, you can fill an immense need by helping those at high risk with preventative exercise and by improving health during and after medical treatment


Join the #1 Cancer & Aging Exercise
Educator in the world
Currently there is a severe lack of Health and Fitness Professionals who have the expertise required to support cancer patients and survivors. With over 27 million cancer survivors world wide, including 2.3 million in Canada and nearly 17 million in the US, there is a growing need to have more Trainers who can provide a knowledgeable and customized approach to work with these clients who are increasingly aware of the benefits of exercise and are seeking support.
As a Cancer Exercise Specialist, You Will Have the Knowledge and Skillset to Become That Go to Resource!!


A Safe Customized & Effective Exercise Program Helps Clients to Experience….


Less: Depression, Anxiety, Pain, Injury, Fatigue and Disease Recurrence and


Better: Coping, Strength, Energy, Endurance, Mobility, Sleep Quality, Ease in Activities of Daily Living, Plus More Functional Movement, Range of Motion, Posture and Balance


Its the #1 Program That Will Get You Started as a Cancer Exercise Specialist!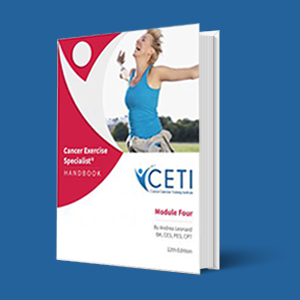 Course Outline
MODULE 1: Get an in-depth look at the most common surgical procedures for 26 of the most common cancer types, as well as pediatrics. Gain a deeper insight into acute and chronic side-effects and contraindications of surgical procedures, cancer staging, genetics, and the human biome/immune system.
MODULE 2: Learn about risk factors for breast cancer, recommended surgeries, treatment, and reconstruction as well as side-effects/complications, and lymphedema prevention and management.
MODULE 3: Learn how to conduct a postural assessment, goniometric measurements, and several other testing methods. Learn how to use manual stretching techniques to help with muscle imbalances and range of motion limitations and strengthen the core while working on proprioception and balance with the BOSU® Balance Trainer.
MODULE 4: Gain critical knowledge about how a properly prescribed and executed exercise program can help cancer patients and survivors to combat fatigue, decrease depression and pain, and how diet can play a critical role in treatment as well as long-term survivorship.
Following your video-based sessions and power point presentations, there will be a 125-question exam. Home-study participants will have 180 days to complete the coursework in its entirety.
Become an industry leader…learn to create safe and effective exercise programming for improving health and vitality.
~ Help clients recover from chronic diseases or illness
~ Help clients keep their independence as they age
~ Train clients for them to live long, functional lives.
Investing in Advanced Specialist Certifications in the field of medical fitness exercise will distinguish you from your peers. Training people who are compromised with illness requires deep knowledge and skillsets. Taking the proper courses offers an opportunity for you to gain the knowledge and skillset to best support your compromised clients on their journey toward good health and fitness.




Natural Nutrition Coach Course Curriculum
Preview Our Introduction Module to see Module Indexes and Topics Covered